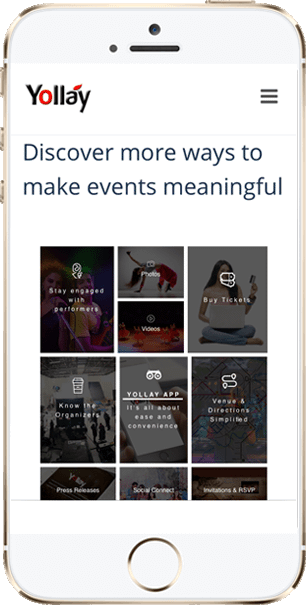 EVENT VENUE
At the event venue With Yollay App

Artists can take photos

Shoot videos

capture mesmerizing moments and upload
Sell and track event tickets, send invitations, all from the comfort of your home
Yollay App is your event in your pocket. Take it with you wherever you go.
Event on the go Access your event from anywhere. Share it with your fans and friends
Engage and share your event with your fans and audience. Thank them for coming to the event. They will love it.
Make it personal.